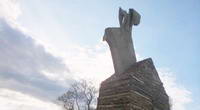 Free Software Foundation Europe's George Greve writes a precise assessment on Groklaw of Novell's commitment to Microsoft's "interoperability." This takes place upon the eve of Ecma's rubber-stamping of the Microsoft XML format and its handoff to ISO and upon the eve of the announcement that Novell has inserted the Clever Age ODF translator into its patent-protected build of OpenOffice.org software.
From a naive stance, having two standards for documents may not seem so bad. But when considering that only ODF really is an Open Standard fully supported by multiple office applications and that the OpenXML format will be pushed with all the power of the dominant desktop vendor, it becomes obvious that accepting both ultimately means undoing the political efforts on Open Standards that have been undertaken in the past years.
Please! A Must-Read for CIOs, state gov't policy-makers and the File Format Cognoscenti.
George Greve | FSF Europe | Groklaw (8 Dec 2006)